The South Puget Sound prairies are open grasslands full of small bunch grasses, wildflowers, abundant wildlife and natural beauty. The horizon and scattered lines of stout Garry oaks, lone wolf Douglas fir and ribbons of streamside cottonwood and ash only interrupt this open landscape. It is alive and vibrant.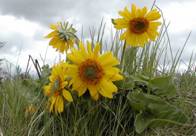 In the spring it awakens with resplendent blooms of purples born from Camas bulbs and violets, mixed with the yellows of buttercups and golden paintbrush flowers. Butterflies sail and flutter on the breeze. They appear to be aimless travelers, delighting in the lavishness of the fields as they bring their own tranquil beauty to this place.
As the summer approaches a traveler must wade through knee-high fescue, while they hear the chatter of warblers along the sides of the cool streams. Bordering the open grasslands are small-flowered trilliums offering a showy bloom. The soft breezes carry the songs of the streak horned lark hidden among the grasses, and the Oregon vesper sparrow perched in the oak savannas.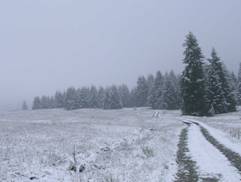 Fall approaches, and the colors of purples, and pinks begin to fade and give way to magnificent gold's, reds and browns found in the scattered lines of oak, and cottonwoods. The white-topped aster presents puffy seed heads, and the western gray squirrel, having reared its young, begins to plan for the long winter months, and goes in search of acorns found within the oak stands.
Even in winter, this landscape invites one to look upon the quiet beauty it presents. Though the colors have faded, the eye is still mesmerized by the tranquility of the prairie. It is landscape that rests, along with its inhabitants, waiting for the first signs of spring so that it