Less than 1% of the remaining prairie and oak woodland habitats are protected in parks or reserves. Private landowners hold the key to maintaining this important natural legacy.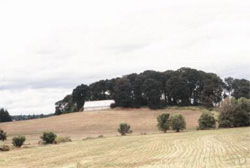 Written accounts by the first naturalists and pioneers describe wide expanses of prairies across the Puget sound region. At that time, grasslands were actively managed by American Indians, who deliberately set fire to the prairies each fall. One hundred and fifty years after the pioneers settled in western Washington, the prairies and oak woodlands that once spread across valley floors have largely been replaced by agricultural fields and suburban homes.
Because of the relative scarcity of prairies and oak woodlands in the region, there are many resources available to private landowners who would like to restore prairie or oak woodlands on their property. You can read about some of the landowners in our Landowner Spotlight .