The native prairies of the South Puget Sound are one of the most endangered ecosystems in Washington State and the United States. Fort Lewis Military Installation has become regionally significant because it houses the largest remaining prairies located in the South Puget Sound area. For this reason the Department of Defense and The Nature Conservancy have teamed up to study significant declines in particular species populations along with habitat restoration and management strategies for the prairies.
Habitat Enhancement for Western Gray Squirrels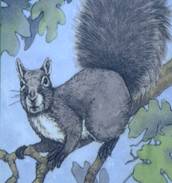 Working together to address conservation strategiesfor the Western Gray Squirrel, Fort Lewis and The Nature Conservancy have produced a document to help guide the recovery of this now rare species. The purpose of this research, and resulting document, was to identify and describe important habitat requirements of the Western Gray Squirrel, to identify potential threats to their survival, to provide options for management actions and to produce a plan that identifies the next logical steps to aid in their recovery. The natural history of this species is also reviewed to help gain an understanding of the Western gray squirrels ecological context and to trace reasons for its rapid decline in population.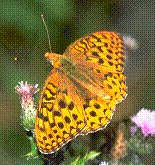 Habitat Enhancement for the Prairie Butterflies
The South Puget Sound prairie landscape has been dramatically altered over the last 150 years. The results have had a negative impact on the prairie butterflies. Fort Lewis and The Nature Conservancy have teamed up to research, and identify strategies for habitat enhancements specific to the butterfly and their requirements for survival. Currently there are four identified butterfly species that have become increasingly rare throughout their natural range. This document identifies threats to the prairie butterflies, important habitat considerations by species, habitat enhancement strategies, techniques and timelines for restoration, research and monitoring guidelines to enhance future actions.